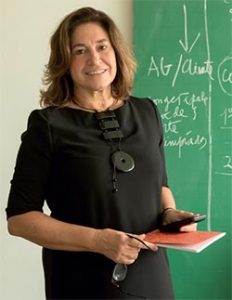 IN THE ACADEMIC UNIVERSE, the prefix "trans" refers to what is "between", "through" and "beyond" the disciplines, considered only segments of knowledge. ARTE!Brasileiros  was founded five years ago with the conviction that art has the ability to be a particular catalyst for the idea that we must regroup the different forms of knowledge in order to seek an understanding of the world. It is a special instrument to track the reflection of contemporary individuals about their own suffering. Art allows the juxtaposition of messages, it "knows". Its mediation as a cognitive and sensory experience allows for an encounter of trans-formation. An experience with one another that goes "beyond".
The psychic force of each subject, immersed in his
time and territory, the different forms of expression,
choice of languages ​​and mediums make the artwork
an exceptional channel, where, throughout history,
men leave their legacy.
In contemporary art, for lack of a better term to name the art we have access to after Modernism and the avant-garde movements, diversity explodes. It is in the choices of the speech used by artists and artistic directors that we see the "through".

Social, political or religious hatred, intolerance to gender differences, defence of territories and violence against refugees who globally migrate leaving behind part of their history, all these issues break out and create in the work of artists, cultural entanglements that "speak". The issues and concerns of the contemporary individual are brought to the fore, giving way to another conception of beauty.
In an interview with Brazilian art critic Frederico Morais, entitled Material Language, and partially published on the Tate Etc. magazine, issue number 14, in April 2008, Meireles says: "I produced my work based on language. I try to distance myself from a pathological approach
to art, that is, art as an autobiography of the author."
In this edition, we assembled exhibits from different parts of the world, featuring foreign artists who dive and translate to the visual arts the social and cultural characteristics of different countries. In Brazil, books and exhibitions that focus on immigrant artists – Yolanda Mohalyi, Lasar Segall, Lina Bo Bardi – who settled here, thus building part of the national art history. Coverage of the Lyon and Istanbul biennales, the Frieze and Fiac fairs, shows and initiatives that address by the means of the arts, the issues of gender and sexual identity.
For the past five years, ARTE!Brasileiros has maintained that conviction following, along with journalists, curators, historians, anthropologists and art critics, the work of Brazilian and foreign artists, national and international exhibitions, numerous biennales, the establishment and progress of cultural institutions, research publications and books, and of course, a market that only came to grow in the past three decades.
Our audience has gained strength and our bilingual publication has gained ground. In 2012, we won the Art Critics Brazilian Association Prize, Antônio Bento, dedicated to the top visual arts outreach and promotional work in the media, in 2011.
Since ever, we have tried to be as serious as possible with regards to reflection and information. It has been an absolute joy to accompany young artists in their early career and witness them evolve, as well as those already established, who have gained prominence and new working spaces.
We have also developed a division for networking and seminars, for listening to the experience of national and international experts, which reached an ever increasingly eager public. Finally, we now have a digital platform with a weekly schedule, video interviews and reports, the first steps for our ARTE!TV.
We want to thank our employees, who supported and accompanied us through the difficulties and contributed to implementing an enterprise like this in Brazil, a country with gaps in its educational development, but which, despite its flaws, is still
an international cultural reference, and we also thank our sponsors who support this initiative.
We hope, with all our hearts, to have the needed strength to carry on.