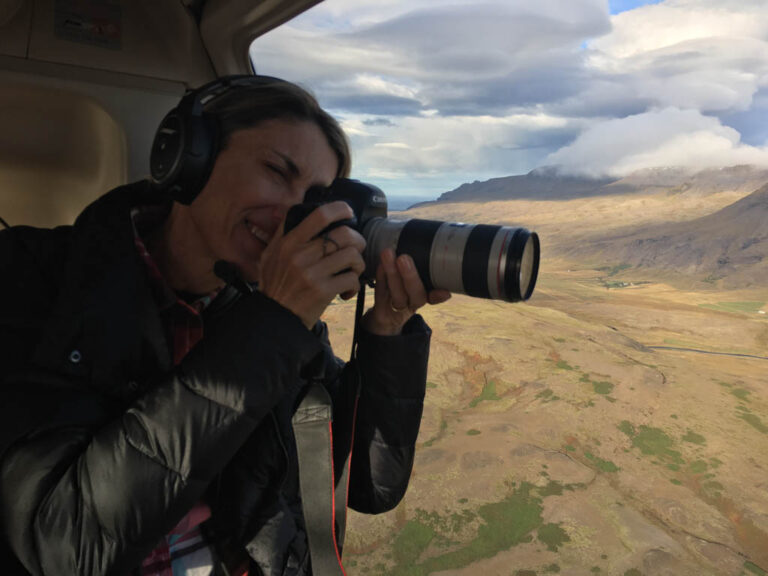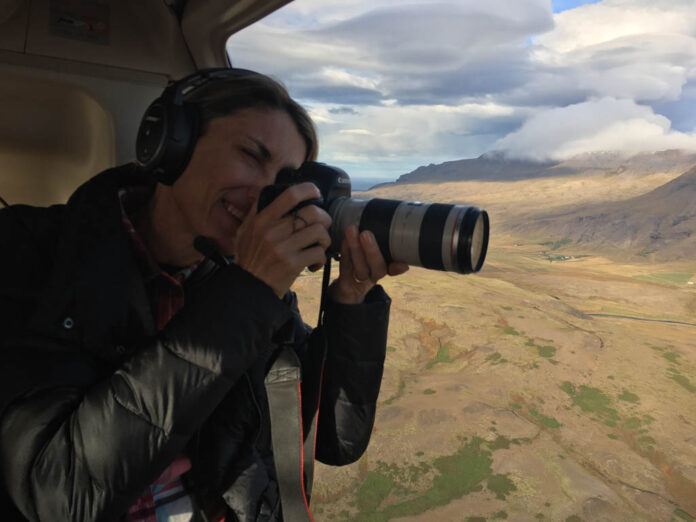 Between the end of 2019 and the beginning of 2020, photographer Dani Tranchesi had started a new project, about religious festivals in Brazil. She even recorded the celebrations around Santa Bárbara, on December 4, 2019, in Salvador, where syncretism also celebrates, on that day, the orixá Iansã. And, on February 2, she had photographed the tributes to Iemanjá, also in the Bahian capital. She had already planned, among others, a trip to Nova Jerusalem, in Pernambuco. The pandemic came, and plans were interrupted.
The quarantine imposed by the health crisis ended up causing Dani and curator Diógenes Moura, her recurring collaborator, to partially rethink their plans. "I asked myself if the focus of this new book should really be the parties, or if the religiosity in Brazil is much bigger and goes beyond them. Does my street photography and these people I register also have to do with the theme?", asks the photographer who, however, did not give up religious festivities, now that the pandemic allows travel, at least.
"We expanded the project. Obviously I'm going to some parties, like São João in the interior of Maranhão, where I'll be accompanied by Márcio Vasconcelos, a photographer from Maranhão, who in turn invited a local anthropologist to help us. In September, I also go to a procession of decorated trucks that takes place in Juazeiro do Norte, Ceará. The work will begin to include records of the interior of Brazil, its customs, houses, portraits of people. And Diógenes Moura, who is also a writer, will chronicle the places", says Dani.

Baptized It's in God's hands, the book in gestation will be released in the first half of 2023. The title, says Dani, reflects a little of her creative process in photography. "There's no rigid schedule, nobody knows what's going to happen along the way."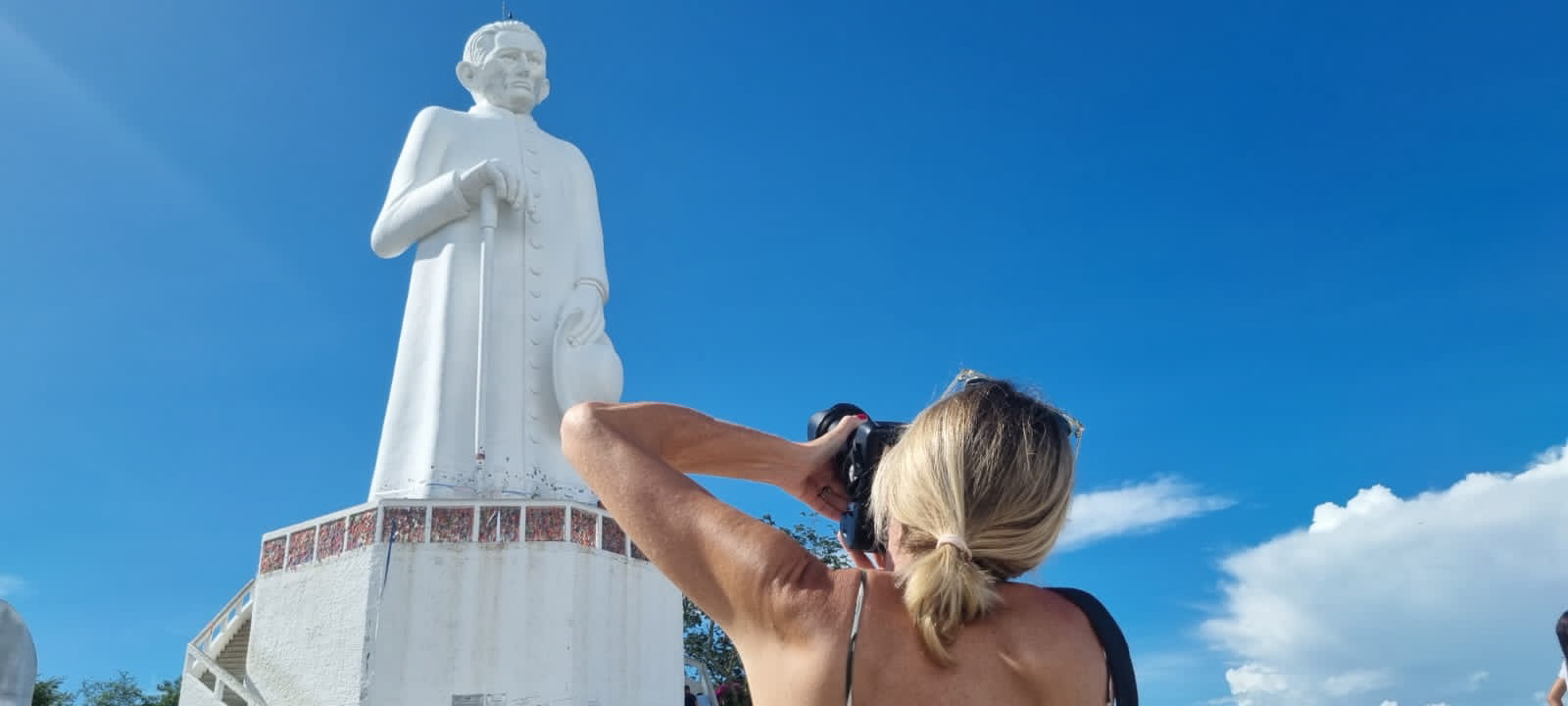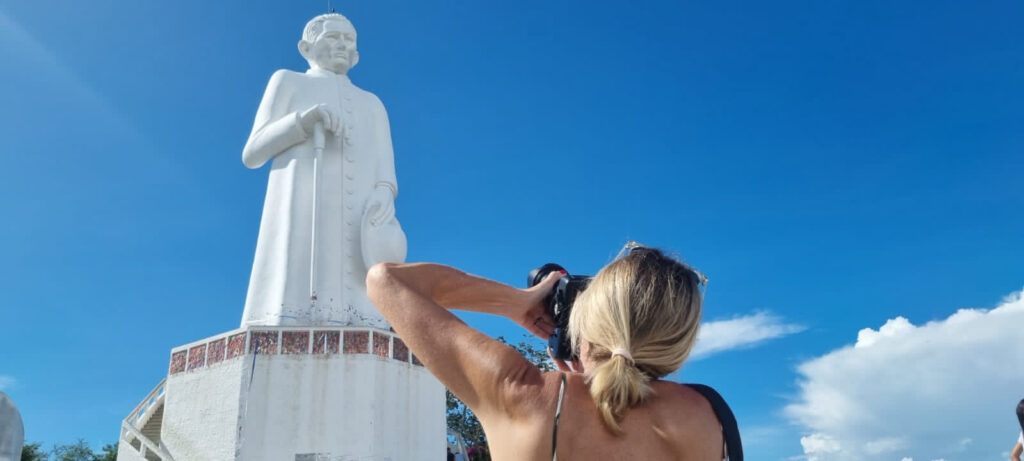 Born in Concórdia (SC), Dani Tranchesi moved to São Paulo as a child, in 1974. When she was about to turn 15, instead of a debutante party, she asked her mother for two gifts: tickets to Curitiba, where she had studied and had childhood and teenage friends, and a camera. "Looking back, I see that my two great passions were there: travel – whether through Brazil or the world, to meet people and other cultures – and photography. She, then, was always present," she says.
Dani Tranchesi's first camera was a Canon, a brand that has become her favorite over the years. Today, she has two large ones – "one of them has 50 megapixels, which is very important, because I make large prints" – but she also keeps a small one on hand. "It's very good for the street. It brings agility and above all discretion. If I'm in a place that I think is more dangerous, I prefer to take her, because then no one really notices. When I feel calm, I take one of the biggest ones."
After winning the first Canon, Dani took free photography courses and always carried a camera with her. She graduated in Communication at the Escola Superior de Propaganda e Marketing, but did not give up her artistic vocation. "I knew I lacked technique and knowledge. Then I went to Escola Panamericana, where I learned to make projects. I was forced to leave home, conceive and execute a project, in São Paulo itself. And the last work I did for the course was precisely about the fairs, an idea that I ended up recovering in the book and in the exhibition 3 is 5 [featured in Nara Roesler Gallery of Rio, between February and March of this year]".
Em 3 is 5, Dani showed day-to-day records of public fairs in São Paulo. It was also a project affected by the pandemic, until the photographer discovered that the fairs had received permission to remain open. The first one she recorded was in the Campos Elíseos neighborhood, which always takes place on Saturdays. Then came those from Santa Cecília and Bexiga.
"I was enchanted by that world, the color, those people, I would go at dawn to accompany the assembly, come back in the afternoon to see the cleaning and I started interacting with people, because many of those workers are at the same fairs. Having this relationship allowed me to call them to do the portraits that I also show in the book. I would take panels, I would put fabrics, it was something very mambembe, similar to something that African photographers did wonderfully", she says.
Between February and March 2020, Dani had taken to Station Gallery, who represented her from 2016 to 2021, her first collaboration with Diógenes Moura: the book and the exhibition Beautiful Delirious Dream, with images produced between 2018 and 2019. "They were like diptychs, parallels between the center of São Paulo, from the homeless to the viaducts, and the interior of the houses on Marajó Island. The gray side of the city in contrast to the beauty, the colorful fabrics, the shiny pots of those dwellings", he explains.
After leaving the station, Dani saw an opportunity: a room adjacent to her workspace, at Itaim Bibi, became vacant, and there she created the Studio 41, where he again presented the show 3 is 5, between August and September of last year. On May 31, she opened the exhibition Places, by the photographer from Piauí, Luiz Fernando Dantas and curated by Rosely Nakagawa. The show runs until July 16 and Dani is keen to point out that the place is not a conventional gallery.
"I never wanted to have a gallery and deal with artists permanently, represent them, take care of collections, present their production to institutions, etc. But I wanted to be able to trade, especially with people who don't have a gallery. Something lighter, that brought the opportunity to show people new things," she says. "So we found this model, in which Diógenes does the artistic direction, everything passes through his sieve. And we host exhibitions for a period of two months".
A "street photographer" par excellence, as she likes to point out, Dani always carries a camera and also makes occasional recordings with her cell phone, whether she is in a car or walking. The photographers that inspire her are many: from the striking work of the Brazilian Miguel Rio Branco to the "giant things" produced by the German Andreas Gursky. Travel remains a huge source of inspiration too, of course, but Dani is always on the lookout for visual arts and photography shows, wherever she wants to be.
"They bring me new ideas. I would love, for example, to one day paint over my photos. I've already tried to do some interventions with candles. But I don't have much manual skills yet. I once took a course with Pinky Wainer called 'Learning to Hurt Images'. It was very difficult for me because I couldn't. And Pinky used to tell me that I needed to be a little less prim, less clean, less elegant," she says. "Maybe I turn to that a little bit, to use in photography".